"TSUNAMI RELIEF PROJECT"
Long term educational project for tsunami orphans of Andaman & Nicobar Islands, India
About the Tsunami
The recent tsunami in South India and the Andaman & Nicobar Islands left a trail of devastation, with young children being the most affected.
Andaman & Nicobar Islands took the brunt of the disaster and till date, several islands are still submerged in the sea. Most of the infrastructure has been washed away, including schools, PHCs, homes.
This proposal gives you an insight into efforts put in by ISHWAR, to make a little difference in the lives of orphaned children affected by this catastrophe.
Tsunami Relief Project
ISHWAR has embarked upon an ambitious plan of long term educational support for the orphaned children of Katchal region of the Nicobar group of islands, where more than 5000 people perished including school teachers, leaving the future of these children uncertain.
ISHWAR has 'adopted' 15 children, for long-term educational support who have been lodged as boarders at the Bahai Secondary School, Tadong, Sikkim (a Govt. recognised co-educational residential school offering good standard of education and discipline) with ISHWAR bearing expenses for the education and boarding / lodging of the children. This offers the possibility of the siblings to remain together and not be separated, having lost their parents already.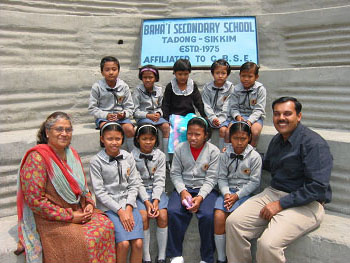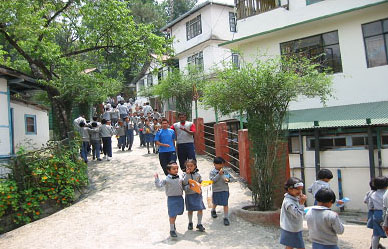 Pictures of the tsunami hit areas in South India and the
Andaman & Nicobar Islands.